The eKomi Feedback Cloud consists of several applications needed to support an enterprise of any size and any kind. Our technology is transparent and is able to be easily implemented throughout all levels of any organization. The modular architecture of our technology allows eKomi to easily adapt to meet the unique needs of enterprises as well.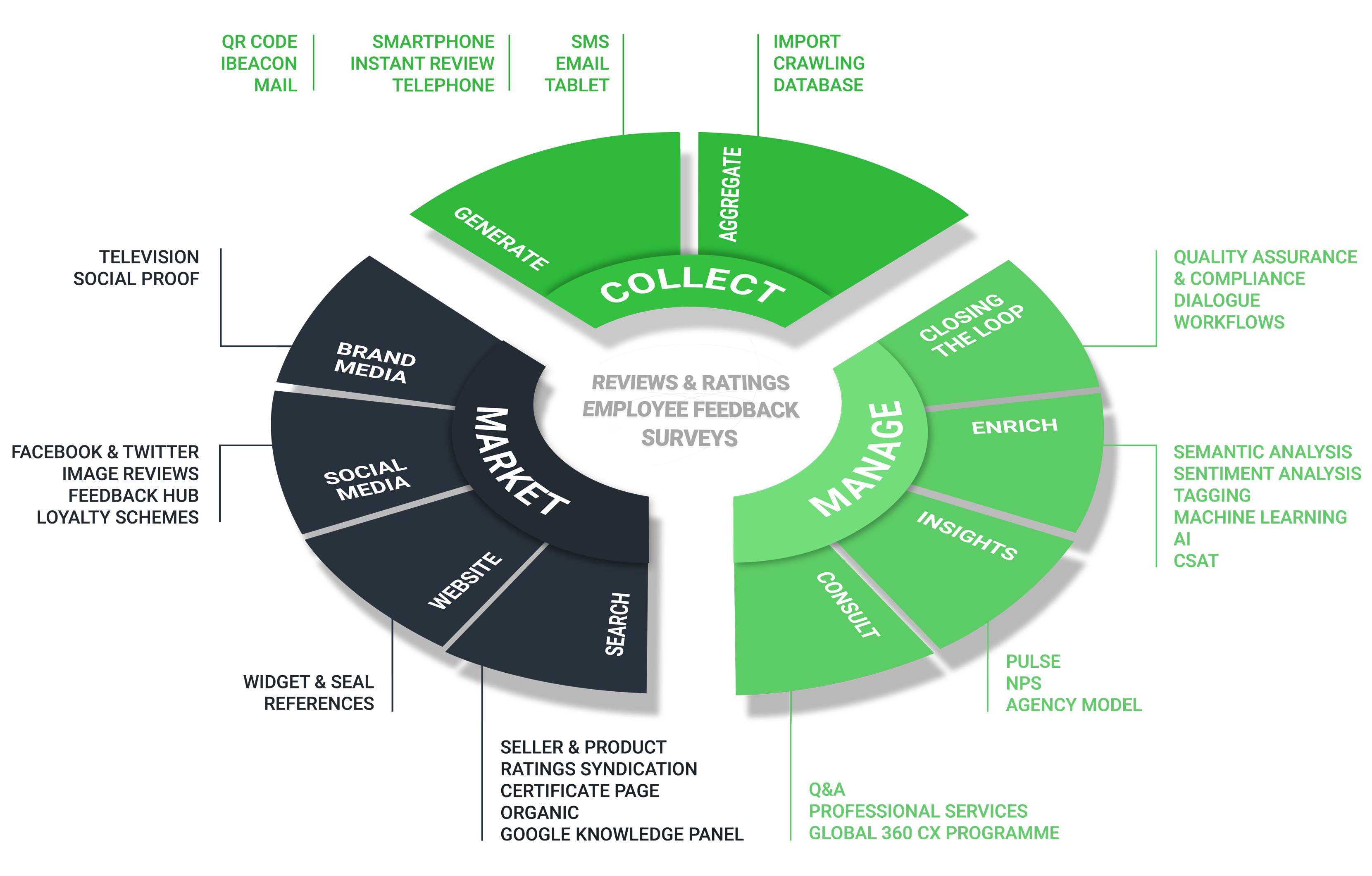 Collect
eKomi knows that the key to collecting valuable and insightful feedback begins with creating an ideal combination of feedback generation methods and types for your specific business. Through automation, we offer the most flexible and innovative review collection process to ensure our partners perfect the customer journey.
Manage
Protecting the reputation of our customers and preserving the authenticity of the feedback collected are two of our main post-generation priorities. It is for this reason that, once collected, the feedback goes through several processes of quality assurance and compliance. It is also for this reason that we make sure that feedback is processed quickly and easily by the relevant department. After all, speed is of the essence when dealing with customer or employee grievances. A quick reaction to a negative experience is already half the battle, and is more likely to be accompanied by a positive result.
Market
Once you have collected, analyzed and enriched your feedback, eKomi helps you unlock a further level of value: Marketing. Take advantage of eKomi's Feedback Syndication Network, and the viral effects of online word-of-mouth recommendations, to transform your constant flow of user-generated material into a key pillar of your Marketing efforts.