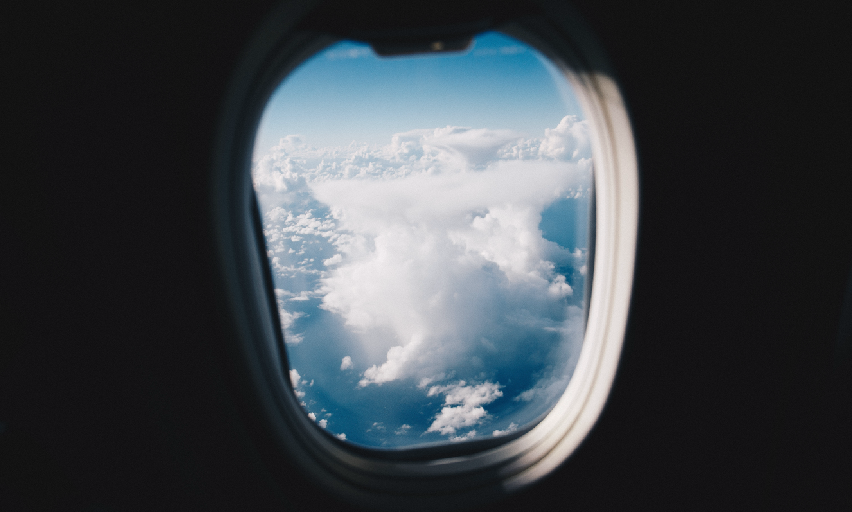 Brand Loyalty Dropping in Travel Industry as Consumers Focus on Experience Over Price
The travel industry is one of the world's fastest-growing sectors, accounting for more than one-tenth of global gross domestic product (GDP) and hitting close to $1.6 trillion in bookings in 2017. Despite this overwhelming growth, aggravating and avoidable issues like poor customer service, hidden costs, and in-flight inconveniences have put a blight on today's airlines. These issues have gone to the point where the prospect of flying is more of a drag than a joy for many travelers. However, some of the largest carriers in the U.S. are making efforts to redefine the future of airline travel, with a new focus on improving the overall customer experience, from curb to gate to plane.
Valuing Customer Experience Over Cost
As customers, we often look for the cheapest flight, sacrificing comfort and convenience to avoid paying an exorbitant amount of money to travel. But, if you've ever had a bad flight, you know that experience sometimes trumps price. Long lines at the ticket counter and cramped seats on the plane are two of the most common complaints customers have in terms of traveling, and these issues have seemingly become the norm across the board. Luckily, there's a way the airlines can still turn things around. Research shows that airlines willing to surpass customers' arguably low expectations – more comfortable seats, helpful customer service, and a decent rewards program – are more likely to keep customers loyal to their brand, even if their ticket costs are higher.
For airlines, customer loyalty and engagement is imperative to their reputation and the success of their brand. If they can't deliver in the areas that customers feel are important – comfort, price, on-time arrival and convenience, to name a few – their customers aren't going to remain loyal to their brand. Additionally, it is important because a satisfied customer is more likely to recommend the business to friends and family. Advertisements only go so far in terms of generating sales, but a recommendation from someone they know is often the driving factor behind a customer deciding on one brand over another.
The Importance of the Travel Experience
There is also the argument that loyal customers are often higher-margin customers, meaning they are less dependent on sales and specials when booking a flight and will stick to their brand as much as they can. However, there has been a shift in customers' focus from the actual price of travel to the value of the travel experience, and that has led to a significant drop in brand loyalty.
"No longer are consumers scouring for deals," says Helen Pickerill, Senior Communications Manager at The Walt Disney Company. "Instead, they are keenly interested in both professional and personal travel experiences that reflect their personal desires and offer something unexpected and ultimately enriching in every aspect of their travel journey." In other words, consumers are looking for more in their travel experiences, and brands that put the focus on customer satisfaction are coming out on top.
The Best and Worst of U.S. Airlines
According to a 2017 report of the ten largest airlines servicing the United States, which took into consideration factors like price, convenience and customer satisfaction, the airlines at the head of the pack in terms of customer satisfaction were Alaska Airlines and Delta. The airlines bringing up the rear were, not surprisingly, Frontier Airlines and Spirit. Spirit and Frontier are known for their cheap flights, which is why many travelers opt for these airlines over others, but they came in dead last and second to last in many important areas, including on-time arrivals, customer satisfaction, cabin comfort, and baggage and change fees.  
While ticket price means a lot to many people weighing their airline options, having the lowest fares doesn't make an airline the best choice, nor does it engender brand loyalty. With a focus on the overall customer experience, including convenience in terms of boarding, deplaning, baggage, in-flight services, and rewards programs, airlines that tend to have higher-priced tickets, like Alaska and Delta, are winning out over low-cost options like Frontier and Spirit. And, with each positive airline experience, customers are more and more willing to continue choosing them over others and recommending them to their friends and family.
Read Flight and Car Reviews Online
A positive airline experience is what many customers now value over low ticket price. And, travelers looking for an airline that meets their expectations in terms of experience and customer service are reading reviews from real customers on feedback websites like eKomi-us.com. On eKomi-us.com, customers can read flight and car rental reviews from companies like Travalet LLC before deciding which airline to travel with. Travalet consultants work closely with customers to put together their ideal vacation or business trip, managing flight and car rental reservations, and helping to create a positive travel experience.