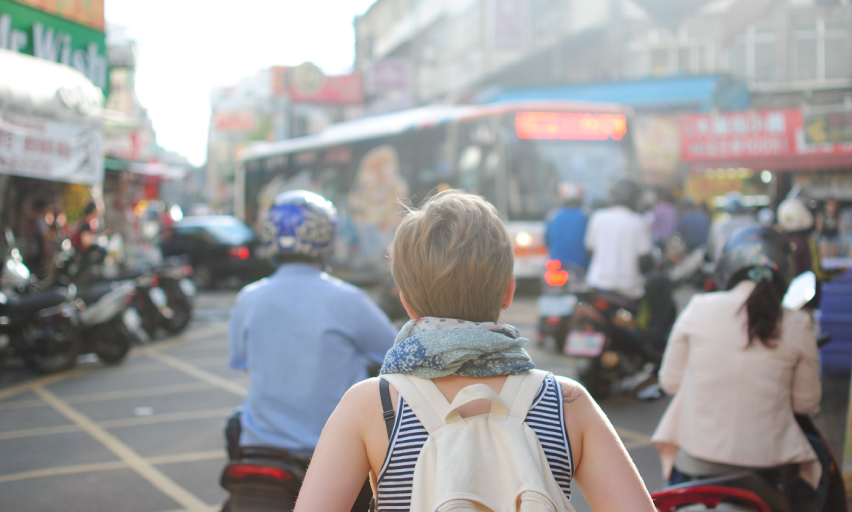 Customer Reviews Credited for Increased Bookings Among Top Attractions
There is so much in the world to see. Booking is often the hardest part, but can be made easier by booking websites. One travel site, Get Your Guide, helps travelers find and book tours, activities and attractions for destinations from all over the world. Their booking team, composed of more than 52 different nationalities, helps travelers cut out the booking stresses and cut straight to the fun and adventures of travel. They offer more than 33,880 activities in their database, so travelers can search to their fancy.
Aside from the incredible customer service, one of the forces that keeps Get Your Guide pumping is its customer reviews published by third party ratings and reviews collection companies , like eKomi. For example eKomi had helped Get Your Guide collect authentic customer reviews and feedback in order to give customers a wide scope on what the company does and how they treat their customer base. eKomi has also awarded Get Your Guide with its seal of approval.
How Are Review Sites Instrumental in Helping Customers Book Trips?
Ample opportunities exist for businesses to attract customers within the gold mines of customer reviews.
Reviews with accompanying photos and details suggest transparency and authenticity. When the review sites have the technological means to make sure the reviews are continuously helping other customers and providing quality feedback, the reviews have an even greater impact on customers and sales.
When businesses take the time to analyze the reviews and take the positive and negative feedback into consideration, the network effect occurs. As a service or product becomes more valuable, more customers want it, and, therefore, the cycle of growth begins.
Review sites are often the introductory page, or first impression, of a business. If customers like what they see in terms of visuals and reviews, then they click on the business site to make purchasing arrangements.  
The Most Reviewed Attraction
According to 2017 TripAdvisor statistics, the Basilica of the Sagrada Familia in Barcelona, Spain had the most reviews of any tourist attraction in the world. The customer reviews numbered 104,000. As of February 2018, the famous Spanish church now has over 129,000 reviews. With a site as historically and culturally rich as the Basilica, customers are assured of the church's worth. However, other factors beyond architectural and religious significance can enter into travelers' itinerary decisions. For example, since the Basilica is so popular, potential visitors might wonder how long the lines are to purchase tickets and enter, what the tour guide options are like (self-guided, audio guides, knowledgeable human guides), what the best times and months of the year are to view the church, and more. Reviews can be useful in obtaining answers to the above queries and determine whether the attraction is a worthwhile stop.
As of June 2017, the Basilica started to offer online tickets on its website, encouraging advance reservations. Before this date, some purchasing options existed on third-party sites. Clearly, the Basilica realized the growth of online shoppers and the customer demand for efficient trip planning. Plus, if people spend the money in advance, they are more likely to visit the attraction.
The Wonderful World of Disney
Disney World and Disneyland are associated with magic, appealing to people of all ages. In fact, Orlando's Epcot, Magic Kingdom, and Animal Kingdom are in the top ten of 25 amusement parks, according to TripAdvisor's 2017 Traveler's Choice. Customer reviews determine these annual TripAdvisor rankings. Of course, Disney offers rides, shows, food, shops, family/veteran discounts, and the picturesque memories that equal the perfect family getaway. However, what is it about the customer service experience the draws people back to Disney time and time again?
Many customer-staff interactions exist as visitors move from attraction to attraction within one of the theme parks. Staff members come in the form of park greeters and attraction attendants. The Disney Institute, which trains business professionals around the world, provides Disney staff with this simple mission: to create happiness. The staff members are known as cast members, as if they all play a role in the production of happiness. Sure, the mission is broad, but its results, or magical moments, are specific. For example, the senior director of the Disney Institute describes a time when a young autistic boy wanted a purple balloon, but there were none left. The boy was utterly devastated, leaving his mom to deal with his devastation. The cast member who witnessed the event signaled to another cast member, who left and, within minutes, returned with a purple balloon. Happiness abounded among cast members and family.
Disney's Top 3 Principles
Disney considers three principles to enhance the customer service experience:
Establish a common mission for the entire company, such as "to create happiness." This mission keeps all staff members uniformed in their thinking, so all of their customers can have an equally rewarding experience.
Get to know customers' expectations and feedback through personalized means and channels. Knowing what customers want helps companies better serve them.
Value customer service and make it an important component of the company. Hiring customer service personnel should be an economic investment for future returns and long-lasting relationships with customers rather than just an extra company expense.
A Mutual Relationship
Customer feedback helps top-attractions, like Disney and the Basilica, better serve their customers. With customer reviews and booking information on Get Your Guide, TripAdvisor, and other travel sites, there are more opportunities now than ever before for relationships between customer and company to become mutually beneficial.