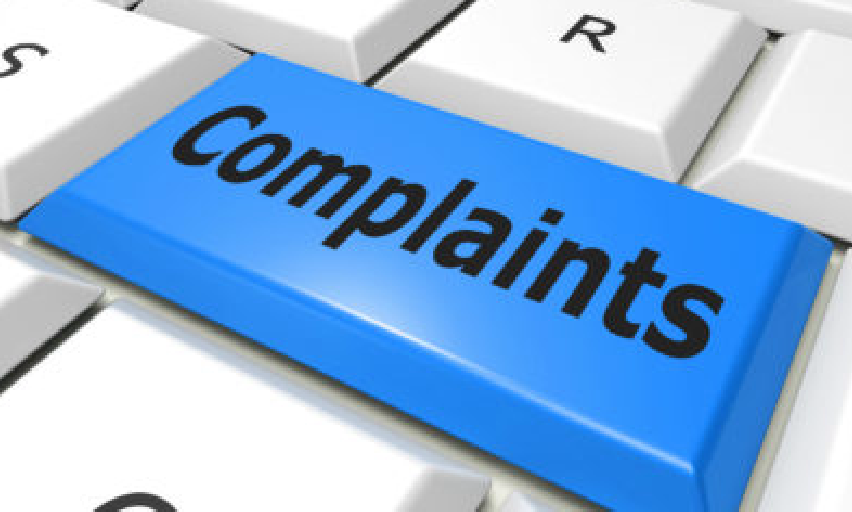 Can Responding to Online Customer Complaints Repair a Company's Reputation
Today's consumers have more power than ever before because of the Internet.  Never has it been so easy to share our opinions about doing business with a company.  We can tell friends, family, coworkers, and even people we don't know. All it takes is a few clicks on social media.  According to researchers, about 13% of unhappy customers will share their complaint with at least 15 or more people. They also found that only one in twenty-six will complain directly to the company involved.  This puts companies in a position to promptly and effectively respond to customer feedback or risk tarnishing their reputation. But, the good news is, when customer complaints are handled quickly and satisfactorily, it can result in a loyal customer and dedicated brand advocate.  In this respect, customer complaints can be a valuable tool.
One way to find out about customer complaints is to read the customer reviews of a company.  You can learn how the company responded to any complaints and whether the customer was pleased with the result. For instance, businesses are rated according to customer feedback.  Take a look at Netpay reviews as an example.  They have a rating of 4.8 out of 5 on their eKomi Certificate Page.  NetPay is an online service that offers working capital loans to small businesses.  Looking at the NetPay merchant services reviews, we see that their customers are satisfied with their experience with this company.  
Transforming Complaints Into a Golden Opportunity
Not all customer complaints can be treated equally.  A company should track and categorize the complaints and ask several questions before taking action to handle the situation.  For instance, some of the things that should be scrutinized include:
Was the complaint recorded?
Has this particular situation occurred before?
How often has this same complaint arisen?
Was the complaint reported more than once by the same customer?
Is there a pattern to the complaint?
By answering these questions, the company can take steps to prevent the complaint from happening again.  The feedback can be used to improve a product or service. Effectively resolving complaints is an excellent opportunity for a company to build confidence in their brand. Here are some things a business can do to restore customer loyalty:
Always listen to the customer.  They had a reason for the complaint.  The complaint can't be resolved unless the company fully understands what the problem is.  
Apologize for the mistake.  Humans want to be heard.  They want acknowledgment. An apology can go a long way in restoring customer confidence and loyalty.  After apologizing, follow through and resolve the complaint. Here's why. Research by the Nottingham School of Economics found that unhappy customers are more likely to forgive the mistake if the company offers an apology instead of just compensation.  The study also shows that 45% of customers withdrew their complaint after receiving an apology. Of those who only received compensation, only 23% withdrew their complaint.  
Solve the complaint.  Find out if the problem or issue can possibly happen again and take steps to prevent it.  It's easier to avoid complaints than to fix them.
Follow up with the customer.  Ask for feedback on how the complaint was handled.  This can be done in an email, survey, or any other method that lets the customer know the company cares that the customer is satisfied with the solution.  
Exceed customer expectations.  After the complaint has been acknowledged, solved, and followed up, there is one more thing that needs to happen.  Go the extra mile and offer the customer early access to a new product's features, or send a handwritten thank you note.  
How to be Proactive in Handling Complaints
No matter how good a product or service is, it's impossible to please everyone.  Business owners often find themselves "putting out fires" more than they anticipated.  But, by following the above steps, when a complaint is received, the outcome can be beneficial for everyone involved.  We have looked at how to handle customer complaints that come directly to the company. We also need to explore how to respond to complaints that are out on social media, forums, comparison websites, and blogs.  It's not always easy to locate the complaints online, but here are a few tips:
Look for negative comments on your company's blog.
Find out if your company brand has been mentioned on Twitter.
Check your Facebook page for customer feedback.
Look for comments on your YouTube channel.
Has a negative review been posted on your Google My Business page?
Do a Google search to see if your brand is listed on any complaint directories or forums.
Monitoring these online sources is vital to proactive complaint handling.  If readers don't see any responses from you, they will assume that your company doesn't care about its customers.  But, if they see that you are making an effort to address the problem, readers will be inspired to remain a loyal customer. 
Don't view customer complaints as a threat.  See them as a way to collect feedback that will help you improve your services or your products.  In this way, you will create more loyal customers while also delivering quality customer service.
For more information about customer reviews, please contact us.