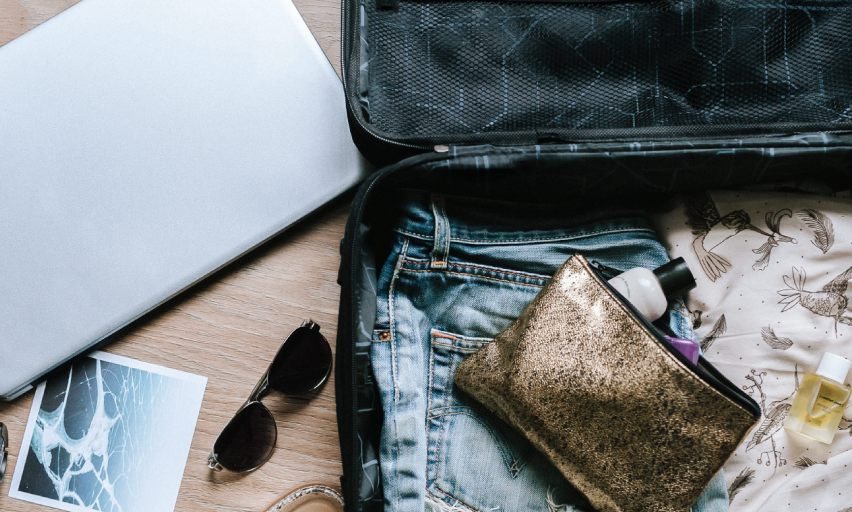 Evolution of the Travel Industry: The Role Reviews Sites Are Playing
At the turn of the century, travel plans almost always included a visit to a travel agency. Your travel agent held a valued place in the Rolodex along with your insurance agent and lawyer. The idea of booking flights, accommodations, and activities in a country thousands of miles away would have been a daunting task for most. Some of the more intrepid travelers may have chosen to embark, well-armed with a weighty guide book and a few recommendations, but they certainly weren't the norm.

Today, however, thanks to huge breakthroughs in digital technologies and a ubiquitous internet presence throughout the world, the modern day traveler has taken matters into their own hands. Literally! Recent estimates from Statista show that the average smartphone user spends 4+ hours a day on their phone. With a smart phone in hand, the ease with which one can call an Uber, find a florist, or make dinner reservations is astounding! Nowhere has this made more of an impact than in the service industry.

The millennial market presence is increasing rapidly, and they rely on technology to facilitate nearly every aspect of their lives. They expect these platforms to be easy, fast, and seamless. More importantly, they use these platforms to travel! From hotels to airlines to restaurants, businesses which see a high proportion of travelers, such as Vacations Made Easy, are having to assess the impact of social media and review platforms on the way they market their concepts effectively.

Digital innovation has given us choices in a way like never before. More and more people are traveling, and companies like Skyscanner and Airbnb give people the opportunity to travel sooner and in a more cost-effective way with vacations made easy. Technology gives us more information about the places we are traveling to. Is there a place serving pancakes in Bangkok? Of course there is, and TripAdvisor can point the way. No longer is it necessary to enter an unfamiliar restaurant with trepidation. Finding that the hotel you booked has bed bugs or is in a shady neighborhood doesn't have to be a part of a vacation anymore.

Thanks to the internet, we have become a generation of DIY travelers. It is now possible to find a dream destination from a photo that caught your eye on Instagram, research the best dates to fly there on Skyscanner, and compare prices for hotels on Kayak with relative ease. Pre-packaged vacations, which were once the bread and butter of travel agencies, no longer hold the appeal they once did. Today's travelers present a particular challenge to the market as they are looking for choices that allow them flexibility, facility and, above all, personalization.

Online Reviews

The DIY traveler relies heavily on sites offering peer-reviews when planning a vacation. Online reviews have essentially become the digital age's "word of mouth". Honest peer reviews are seen as more reliable than company website pictures, promises, and information.

Technology has afforded small businesses in the travel sector incredible opportunities as well,  allowing consumers to more easily discover a small B&B in the English countryside or a unique rainforest tour in Borneo. AirBnB is another innovative company which has changed the travel industry in a big way; they have directly connected travelers to their hosts. The idea of a shared economy and a personalized space has clearly struck a vital chord for those who travel. Interactive maps and pictures, direct contact with hosts, and most importantly, honest reviews from other travelers have changed the way people seek out travel accommodations.

According to recent survey data:

-leisure travelers spend an average of 30 minutes reading reviews before booking

-10% of travelers spend more than one hour reading reviews before booking (Tnooz)

-70% of travelers look at up to 20 reviews in the planning phase (Tnooz)

-85% of consumers read up to 10 reviews before they feel they can trust a business (Search Engine Land, 2014)                                        

-53% of TripAdvisor users say they won't book a hotel if it has zero reviews

How Can You Compete?

Clearly, review platforms now provide a fundamental resource for travelers. So, where does this leave today's tourism and service industries? How can a business keep up with the increasing demands to make their products digitally visible and available while trying to manage review platforms? There are a number of important takeaways here.

Review platforms may initially seem intimidating for a business, but online reviews are a powerful and free way to enhance product visibility and increase your overall sales. Reviews allow your business to get a more thorough understanding of customer preferences. They may help you assess more accurately where you can make improvements, as well as what you are already doing well. Positive reviews drive your business to the top of review platforms, increasing your visibility to a customer base you would not otherwise be in contact with. On the other hand, negative reviews can directly affect your bottom line, especially if you fail to address them with a response. Negative or inappropriate responses equally affect your reputation with consumers. When it comes down to it, online reviews provide unparalleled value for your business which you cannot afford to ignore.

Representation on Multiple Platforms

Equally important is establishing an online presence in multiple platforms. The DIY travelers of today are active across a variety of digital platforms and are looking for seamless interactions between them. They look for companies who make planning, booking, and modification as easy as possible. Being able to access and manage bookings from a smartphone makes travel less stressful and frees up valuable time. Learning to embrace new technologies and platforms will help your business reel in the digitally-savvy consumers of today.

For businesses to remain relevant in the future of travel, they will need to offer increasingly personalized services. Travelers are seeking authenticity in their travel. As travel is by nature mobile, people expect their mobile phones to enhance their overall travel experiences.Travel brands which can offer customized experiences for the modern day traveler combined with easy access mobile platforms will be the most successful in a rapidly changing industry.