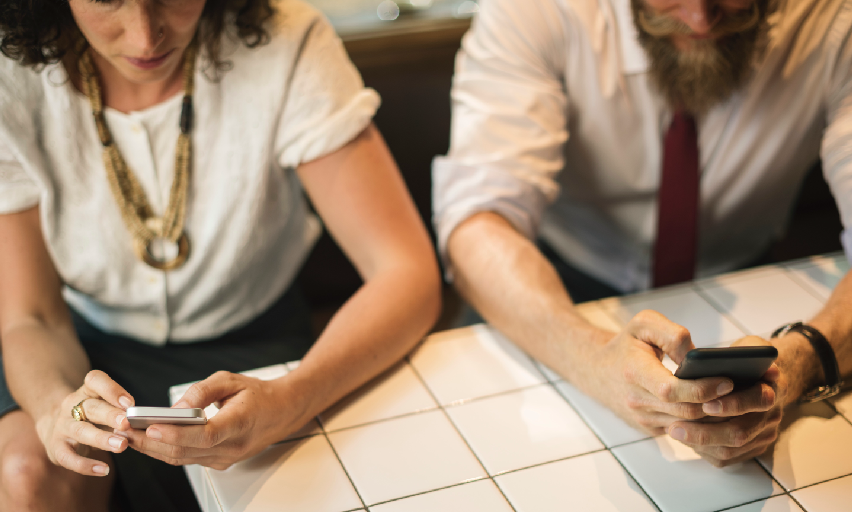 How Telecommunications Companies are Rising Above Low Popularity Ratings
For several decades, revenues from voice communication technology services have declined significantly.  But, the telecom industry is fighting back. With more consumers communicating via online messenger services, telecom operators are feeling the pressure to expand their range of services and improve customer relations.  In the past, phone companies were king of the hill. They charged customers premium rates for long-distance calls, and consumers had few, if any, options. The business model worked well for many years. But, the companies spent so much time managing their networks for optimal profits that they stopped thinking about what their customers wanted or needed.  Fast forward to today, and we see the same process taking place with many of the top telecom companies. But, some of them are taking action to improve customer relations and rise above their low popularity ratings.

Let's take a look at how telecom companies can create a positive customer experience.  We will look at US Tech Support reviews and a few other companies to see how they are rising to the challenge of keeping customers happy.

Positive Customer Experiences = Loyal Customers + Improved Revenue

It is estimated that by 2020, 80% of all global internet traffic will consist of video content. Today, we enjoy a wide range of short online videos. They provide entertainment, instructions for performing various tasks, educational tutorials, and thousands more.  Since a good user experience will breed a loyal customer base and improve revenue, video content is an excellent way to keep customers happy. Also, telecoms are reaching out to expand their customer base by using some creative and competitive methods.  For example:
US Tech Support

provides videos of customer reviews on their website along with the written reviews.  This approach ensures potential customers that the review is authentic. The company also subscribes to an independent customer feedback management service, eKomi-us.com.  In this way, potential customers are assured that the computer tech support reviews are valid and will feel confident in choosing to do business with the company.

Verizon

launched a chatbot on Facebook to help them learn more about what their customers want today.  They want to cater to customers who don't like to talk on the phone, and the chatbot is proving to be a favorite tool among those individuals.  Verizon was also the first major telecom company to offer fiber optic service for the home (FIOS). They received favorable ratings from Consumer Reports.

LG UPlus

is the mobile branch of LG Corporation.  They began using video content to keep customers engaged. They charged subscribers for videos on health, cooking, and other topics.  After launching this service, the company's ARPU increased 1.5 times. Also, their market share increased by three percentage points.

China Telecom

is the third-largest mobile carrier in their country.  They introduced their first commercial, ultra-high-def streaming video service in 2014.  Customers got a variety of movies and advanced technology with sharper picture quality. As a result, the end-user experience improved. They gained over 2 million new subscribers in two years, and they plan to expand their services.

These are just a few examples of how the telecom industry is finding innovative ways to keep customers coming back.  But, the competition is intense. The race to attract new customers, and maintain them, goes to those who stay one leap ahead of what the consumer wants.  The first step to generating positive customer reviews is simple: provide user-friendly, reliable products or services that meet customer expectations.

Customer Reviews: Significant Impact on Telecom's Success

To rise above negative customer reviews a company must be aware of consumer expectations.  Also, they must spot and address problems before customers have a chance to complain. Communications Service Providers (CSPs) know that today's telecom consumer wants quick download and upload speeds because they have better things to do than wait.

In a fast-paced society like ours, people are multi-tasking and impatient to move on to another task.  They are also quick to go online and post a negative customer review at the slightest inconvenience. With this in mind, CSPs are changing their approach. They realize that damage control must occur before an incident, not afterward. Some companies have installed sophisticated technology that allows them to monitor response time.  It allows them to let customers know ahead of time if a network outage is pending. Then, they can assure customers that the problem is being addressed. This proactive approach establishes a positive customer experience. It also cuts down on costly, negative customer reviews.

Priority One:  Putting Humans Ahead of Technology

Most people today love the products and services that our advanced technology provides.  But, one thing we like the most about using the products is how it made us feel. Telecommunication companies are beginning to recognize that their great technology isn't quite so amazing if customers aren't enjoying using it.  

Customer experience should be the first priority because it is the key to the company's success. As telecom companies get better at providing satisfactory experiences for their customers, their low popularity ratings will improve.