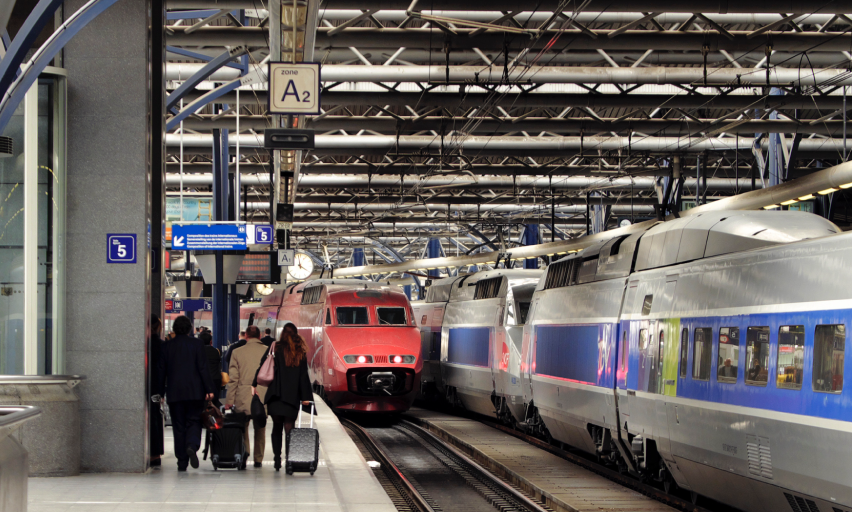 Customer Experience Building a Strong Community Among Travelers
Travelers today have a vast number of resources at their fingertips to help them plan a trip and save money in the process.  Hundreds of travel websites and apps have made hotel bookings much easier, especially for people who are visiting another country or a large city they've never visited before.  But, it's always wise to do some research, read customer reviews, and pay attention to sellers ratings before choosing one of the online travel agents.

Customer reviews are helping to build a strong community among travelers in many ways.  For instance, travelers can find and share information about hotels, restaurants, car rentals, and much more.  Sharing experiences with others gives travelers an opportunity to pass on crucial and authentic information that will prevent a ruined trip.  A good example of how these reviews will benefit travelers can be found by looking at the Paris Attitude reviews on eKomi.com. Researchers can also find reviews about many other travel-related companies that will help them plan a successful, enjoyable trip.

Major Hotels Embracing Online Customer Reviews  

In 2011, a popular travel advisor website was accused of publishing misleading and false customer reviews.  As a result, many major hotel chains began integrating customer reviews into their websites to provide trustworthy reviews for their customers.  Visitors to the websites could count on the reviews being authentic because they were from verified registered guests of the hotel. This about-face prompted a study by a Boston-based research firm, Forrester.Their research shows that people who read online hotel reviews are 59 percent more likely to book.

The study also shows that about 50 percent of travelers won't book a hotel that doesn't provide online reviews.  What this means is that the playing field has changed. The traditional methods of measuring success are being replaced.  Today's companies must develop a different set of strategies. They must learn how businesses are becoming more and more reliant on digital marketing, how to embrace this reality, and what technology is required for adapting to these changing trends.

Earning Customer Loyalty

To better understand how quality customer experience translates to customer loyalty, let's take a look at a few online travel-related companies.  

Paris Attitude

– This is an online real estate agency that specializes in furnished rentals in Paris.  They are the leader in their sector with over 7,000 apartments available. Anyone looking for Paris vacation rentals can choose from a variety of accommodations such as studios, lofts, traditional homes, or seven room apartments.  They visit, check, and photograph each rental to ensure that the paris apartment rentals are fully equipped, functioning, clean, and comfortable. Currently, Paris Attitude is rated 8.4 out of 10 based on customer reviews.

HomeAway

– This is another online vacation rental marketplace.  They offer more than 2,000,000 rentals in 190 countries that include cabins, farmhouses, condos, villas, and more.  HomeAway's websites attract about 14.3 million visits per month. More than 60% of this traffic comes from the United States.  HomeAway currently ranks at 7.9 out of 10 based on customer reviews.

Marriott International – Marriott is an American hospitality company that manages a broad range of lodging facilities worldwide.  It has more than 6,000 properties around the globe. They have integrated customer reviews into their website, and they offer no incentives to customers for sharing their reviews.  Since the reviews come from rewards-club members, they are knowledgeable travelers. Marriott currently ranks #33 on Fortune's "100 Best Companies to Work For". The company's Google seller rating is 3.7 out of 5.0.

These examples represent a wide range of travel-related companies that are stepping up to give customers the benefit of knowing what other customers think about their services.  Today's travelers say that customer reviews and online forums are an influential factor in which company they choose to book their trip.

Why Travelers Choose OTAs

As many as 70 percent of online shoppers no longer trust ads.  They don't want to be told what to buy. This puts online travel agents in a position to up their game by finding out what online shoppers want and what drives their purchasing behavior.  Predictions for 2017 show that online booking in the United States will account for 45% of all bookings. Much of this upsurge is due to a variety of factors that include:

Ability to compare rates with several OTAs from the comfort of home.

It's easy to book all travel needs on one website.

A more extensive variety of choices.

The website or mobile app is easy to use and navigate.

Customer reviews are available on the site.

Making changes or canceling bookings is relatively easy.

OTAs often give information about local events and activities the traveler might enjoy.

Before OTAs completely changed the travel booking landscape, travelers primarily had two choices.  They could book directly with a hotel, airline, and car rental agency, or they could speak with a travel agent.  With the emergence of Priceline and Expedia, OTAs now help travelers with every aspect of their trip by giving them a one-stop way to shop.  An integral part of the whole experience is the sense of community travelers enjoying when they read and share customer reviews.