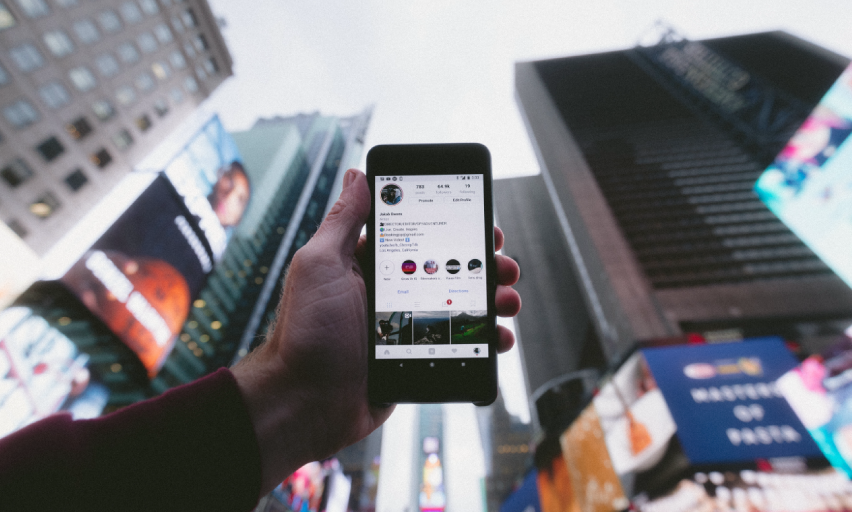 Reviews Based Travel Account Attracting Major Followers on Instagram
In the past, anyone planning a trip might head to AAA or a local travel agent for suggestions: destinations, best time to visit, even booking tickets.  The internet has changed all that. For years now, people have been booking their own tickets online and researching destinations on their own. Websites such as TripAdvisor.com give people access to first-hand accounts of almost any destination in the world–where to go, where to stay, what to avoid.  People are eager to learn from others' mistakes and hope to repeat their successes. More and more, people are turning to Instagram for travel ideas, finding inspiration in the gorgeous photos of far-flung locales. By providing access to such a large number of followers, Instagram has become an important component of many travel businesses.
How Do Reviews-Based Platforms Impact Travelers?
Reviews-based platforms have a strong impact on travelers.  People relate to the stories found in reviews more than a write-up in a travel brochure or guidebook.  Because reviews are dated, readers can get an in-the-moment feel for travel conditions. One personal anecdote about how helpful the hotel staff was in a moment of crisis carries more weight than a description of clean rooms from last year's Lonely Planet.  Likewise, one account of dirty sheets and towels can scare off visitors for years to come. Owners of travel agencies, hotels, B&Bs, and travel experiences cannot afford to take reviews lightly.
At eKomi.com, we offer solutions to manage your reviews, which can help your public image and even improve your product or service.  We solicit and collect reviews from customers who have actually purchased and used a company's product or services. After authenticating, we then use these ratings and reviews to award your business one of our tiered "Customer Award Seals," allowing potential customers to capture at a glance how happy your customers are with your service.  
For example, for people interested in travel, we have worked with Travel Guard, a premium travel company that has been offering travel insurances for trips all over the world.  You can get travel insurance 'any way you want it' and 24 hour concierge service. The company also has a satisfaction guarantee. The company has a series of four and five star reviews online.
How Does Instagram Influence Travel?
Instagram has opened up a new venue for travel advice.  Followers look to Instagram for new ideas on destinations, accommodations, restaurants, and activities.  Travel aficionados follow their favorite explorers as they highlight their adventures all over the world.  Just how well-liked are these favorites? Many popular Instagram travel accounts boast followers in the tens or hundreds of thousands, with the most popular reaching millions of followers.  Numbers like that offer a powerful influence on the decision-making and buying power of the people who follow them. It is an advertising opportunity that is too good to miss.
How can businesses affiliated with the travel industry harness the power of Instagram to promote their business?  To start, create an Instagram account for your business, or generate a relationship with an Instagram influencer. Cross-promote the Instagram account on Facebook, Twitter, Pinterest, or any other social media platform you can access.  Utilize your Instagram link or hashtag in all your communication, whether it is in your email signature, part of your business's newsletter, or your personal website. These steps will encourage people who encounter your business to check out your Instagram feed.  Once people come to your Instagram account, grab them with great photos and clever writing to keep them coming back. Do not neglect your account–regular posts give you the best chance of generating a large number of followers.
Two Instagram influencers who have exemplified this process are Jack Morris of DoYouTravel and Lauren Bullen of Gypsea_Lust.  Together, they boast of more than 4.8 million followers. Their brilliant photography from locations all over the globe attract followers, who keep coming back for regular updates.  Their Instagram pages tie in to their business website, which sells lighting preset packages for travel photography and photo editing tutorials. In effect, their Instagram feed advertises their business, while offering followers glimpses of travel all over the world.
Seeing is believing!  Put the power of Instagram behind your business today.