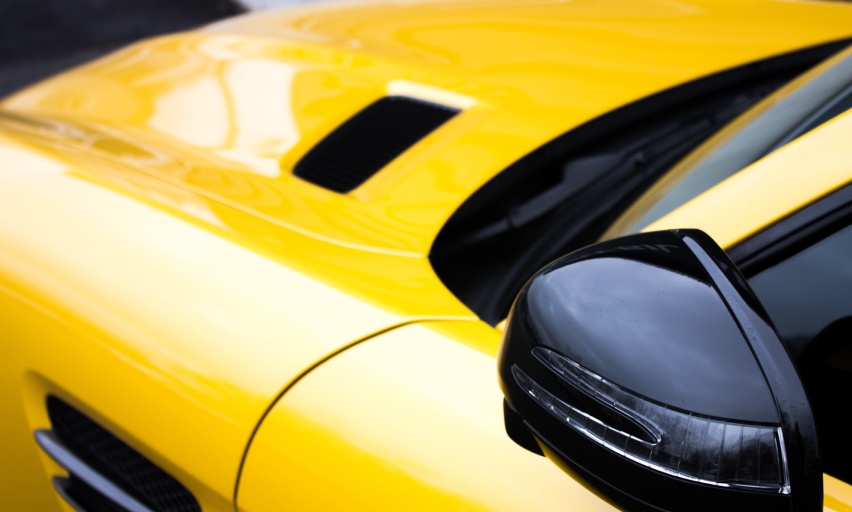 Why Customer Reviews and Satisfaction Reign Supreme in Car Sales
In today's dominating digital era, you don't have to be a rocket scientist to figure out how detrimental negative online reviews can be for your business. In almost all industries, including the car sales industry, customer satisfaction makes the difference between surviving and thriving. It is indeed the perfect way to boost your reputation, gain more online reviews, and get more buyers, not just shoppers, into your showroom. In fact, dealers with an excellent reputation are known to make more money, with lower costs and a maintained customer base. Based on industry statistics, 59% of auto shoppers believe that reputation is an essential factor when choosing which dealership to visit. Furthermore, 90% of car shoppers are more likely to visit your website, and 5.3 more likely to visit your dealership if you have positive dealership reviews online. Therefore, keeping customers satisfied is one way to achieve long-term success. The longer a consumer remains satisfied with your service, the longer they'll stay with you, which in turn increases your car sales and profit.  
One example of a top-notch dealership is TrueCar Certified Dealer. TrueCar maintains a strong and positive online presence by having a plethora of customer reviews. Check out some TrueCar reviews where customers have left their feedback about pricing, customer service, product and manufacturing details, and more. Authentic customer reviews collected by third-party companies, like eKomi-us.com, will increase the trust in your business and help you boosts sales.
In this article, we highlight some of the reasons why customer satisfaction and reviews reign supreme in car sales.
Promotes Customer Retention
Customer satisfaction is critical to creating a long-term relationship with your customers. Unfortunately, wooing the customers can be quite costly. In most cases, an organization spends a lot of time and resources getting the attention of potential customers, nurturing them into leads, and converting them into sales. Based on numerous studies, it costs 6 to 7 times more to woo new customers than it does to retain the existing ones. Therefore, maintaining high levels of customer satisfaction is essential. It will build a loyal customer base through thick and thin. Happy customers become your strongest advocates and will help spread the word for you through positive reviews, thereby earning you more customers down the road.
OEM's Rewards and Benefits
Over the years, the auto industry has changed dramatically. Today, customer satisfaction is highly regarded in the industry. In fact, it is a necessity forced upon dealers by OEMs. (OEMs) Original Equipment Manufacturers are the vehicle producers that manufacture and assemble passenger cars, utility vehicles, commercial vehicles, two wheelers, and three wheelers. Too often, OEMs offer rewards and bonuses to dealers who consistently maintain high levels of customer satisfaction. They also penalize those who don't. Therefore, dealers have no option but to establish and maintain a culture of satisfaction through every point of engagement with customers, whether online, over the phone, or during their face-to-face visits. This improves operations in the dealership, builds a positive reputation, and increases sales in the long term.
Improves Customer Lifetime Value
Consumer satisfaction determines how much return a single customer creates for your dealership.  On average, the value of a loyal customer can be up to ten times as much as their first buy, claims a report from the White House Office of Consumer Affairs. In addition, a totally satisfied customer generates fourteen times more revenue than a somewhat dissatisfied customer. Furthermore, a totally satisfied customer generates 2.6 times more than a somewhat satisfied customer, according to a study by InfoQuest. Evidently, satisfaction is an important aspect in building long-term loyalty with your consumer base and increasing lifetime value (LTV). This is a marketing term that describes the net profit attributed to the entire future relationship with a customer. Therefore, dealers need to wow customers during every interaction– buying the car, bringing it for repairs and oil changes, and purchasing their next vehicle. Making every visit count will help maximize your return on investment per customer.
Reduces Customer Churn
Customer satisfaction or dissatisfaction is one element of customer churn — when the customer chooses to cease their relationship with a company. According to an Accenture report on customer satisfaction, the price is not the main reason why customers churn. It is the overall poor quality of customer service. Therefore, dealers need to measure and track customer satisfaction on a regular basis. This will help identify the best ways to put more emphasis on customer satisfaction and thereby reduce customer churn in the long run.
It's a Point of Differentiation
In the cutthroat world of business, customer satisfaction is seen as a key differentiator. According to Kate Zabriskie, while your customers won't love you for poor customer service, your competitors will. We can't agree more. Dealers who offer incredible customer experiences create an atmosphere where customers are satisfied and advocates (positive online reviews) are plenty. Therefore, for your dealerships to succeed in the competitive marketplace, you have to embrace customer satisfaction as the main element of your business strategy. This will give you a competitive edge over other dealers.
Wrapping Up
In conclusion, there is no doubt that customer satisfaction, reviews, and ratings have a great impact on your dealership.  For this reason, be sure to always stay on top of what consumers are saying to protect your reputation. Although customers will pay attention to positive reviews, they will pay closer attention to negative reviews to see how a problem was handled.
As a helpful rule of thumb, implement online review monitoring and management services to help you keep tabs on third-party sites such as Cars.com, DealerRater.com, Google+, Edmunds.com, and TrueCar.com reviews, to name a few. This is what has earned TrueCar reviews a seal of approval with eKomi-us.com.